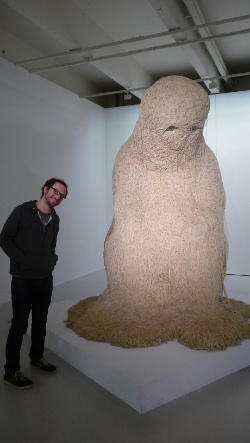 I am full professor in the Cosynus team of the proofs and algorithms pole at the LIX laboratory of École Polytechnique. I am also president of the CS department and head of the Cosynus team.
My research interests lie in the following topics: denotational semantics (game semantics in particular), concurrency, rewriting theory, category theory, linear logic, programming languages, algebraic topology, and hybrid systems. You are advised to have a look at my publications for details.
Before that, I used to work in the LIST laboratory at CEA and did a PhD thesis in the PPS team of Université Paris Diderot. You can have a look at my curriculum vitæ for more details.
You can reach me via
phone: +33 1 77 57 80 21
postal mail:
École Polytechnique
Laboratoire d'informatique (LIX)
Bâtiment Alan Turing
1 rue Honoré d'Estienne d'Orves
CS35003 91120 Palaiseau Cedex, France
office number: 2162
My affiliation is LIX, CNRS, École polytechnique, Institut Polytechnique de Paris, 91120 Palaiseau, France.
Latest news
17 July 2023: in the jury of Antoine Allioux's PhD thesis

03 July 2023: participating to FSCD conference

12 June 2023: Camil Champin and Dylan Laird are starting an L3 internship

08 June 2023: participating to Métayer days

06 June 2023: organizing LHC days

01 June 2023: in the PC of MFPS