Sebastian
Will
Professor of Bioinformatics at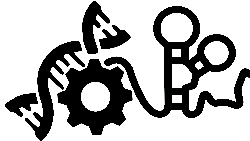 AMIBio

Laboratoire d'Informatique de l'École Polytechnique

IP Paris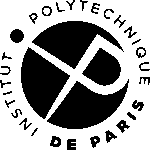 sebastian.will (at) polytechnique.edu Office 2012 • LIX/Bât. Turing • 1 rue d'Estienne d'Orves • 91120 Palaiseau • France +33 1 77 57 80 84
Research Interests
Algorithms for molecular biology . Bioinformatics of RNA structure. Computational methods for prediction of RNA structure, RNA interactions, and folding dynamics; RNA structure design; comparative analysis of RNAs; integration of experimental data and applications to the analysis of large-scale data from biological experiments.
News, links, info, ...
Short Bio
Full professor of Bioinformatics at École Polytechnique since March, 2020. Formerly, Researcher (Universitätsassistent) with Ivo Hofacker at the TBI, University Vienna. Until 2016, Researcher with Peter Stadler at the Bioinformatics group, Computer Science, University of Leipzig. 2005-2012, "Akademischer Rat" (comparable to "assistant professor") at Rolf Backofen's Bioinformatics group at the University of Freiburg. 2011, Instructor at the Mathematical Department of MIT. 2010-2011, post-doc with Bonnie Berger at the Computation and Artificial Intelligence Lab (CSAIL) at the Massachusetts Institute of Technology (MIT), Cambridge, MA. Research Scholarship by DFG (German Research Foundation). PhD Fellowship of GKLI (PhD programme 'Graduiertenkolleg Logic in Computer Science') of the LMU until move to University of Jena. Computer Science PhD (Dr.rer.nat.) in Jena.
Teaching
Internships @ X
RNA structure clustering and sampling of multiple alignments
Pseudoknot alignment with Infrared
Local optimization of multi-target designs
Bac internship: modeling large RNAs (2022)
Bac internship: generic local search in Infrared (2023)
Current and previous teaching @ X
Coordination of the bioinformatics specialization program "PA Bioinformatique"
Coordination INF511: long project
INF589: down-stream analysis of high throughput sequencing data
BIO/INF588: bioinformatics programming lab class
TD CSE201: C++ intro + projects
TD CSE102: Python introduction
PSC structure probing (in 2022)
Combinatorial Optimization (Paris Saclay)
TD INF442 (in 2020): C++ data analysis
TD INF371 (in 2020): Java intro
Previous teaching
Before Polytechnique, I have been teaching bioinformatics and general computer science classes at the Universities of Vienna, Leipzig, Freiburg, and the MIT Math Department.
Talks
Software
LocARNA - fast and space-efficient simultaneous folding and alignment of RNAs

The LocARNA package contains several tools for structure-based comparison of multiple RNAs (of potentially unknown structure), which integrate practically relevant features like structure and sequence anchor constraints. A previous version of LocARNA is also accessible online as web server.

Find the latest release on Github. LocARNA 2.0 can be installed via conda (channel bioconda)---find more info on release 2.0 in this book chapter.

Infrared - A generic C++/Python hybrid library for efficient (fixed-parameter tractable) Boltzmann sampling. Infrared provides the infrastructure for RNARedprint 2.0, which implements sampling for multi-target RNA design. The first version of RNARedprint was written for our RECOMB18 publication [Preprint]. Find more information in our book chapter on RNA design with Infrared, my publications and Infrared's Gitlab repository .

BiAlign - bi-alignment of RNAs and proteins. See research papers Bi-alignments as Models of Incongruent Evolution of RNA Sequence and Secondary Structure and Bi-alignments with affine gaps costs.

Knotty - Efficient prediciton of complex pseudoknots. Knotty predicts minimum free energy pseudoknot structures of RNAs. It predicts the structures efficiently, implementing a sparsified CCJ algorithm. While this algorithm can predict versatile pseudoknot structures, including kissing hairpins, and guarantees the optimality of solutions, it requires relatively small time and space. (I contributed to code of Hosna Jabbari and Ian Wark.)

SPARSE - very efficient simultaneous folding and alignment of RNAs with strong ensemble-based sparsification (with Milad Miladi). SPARSE is part of the LocARNA package.

ExpARNA-P - exact simultaneous folding and pattern matching in RNAs (implemented by Christina Schmiedl as part of the LocARNA package)

REAPR - Realignment for Prediction of Structural Non-coding RNA. A pipeline for whole genome realignment and de-novo prediction of non-coding RNA candidates (implemented by Michael Yu)

SparseMFEFold - Very space-efficient RNA structure prediction (implemented for the research paper Sparse RNA folding revisited: space-efficient minimum free energy prediction)

MEA - prediction of maximum expected accuracy structures of RNAs with penalties for long base pairs. Comparison of structures by F-measure and MCC.

LocARNAscan - scanning variant of the LocARNA-algorithm (implemented by Michael Siebauer)

LocARNA-P - fast and space-efficient computation of reliabilities for simultaneous folding and alignment of RNAs (with Tejal Joshi)

The tool is accessible online from the LocARNA web server. Please select alignment mode "LocARNA-P (probabilistic)". It is part of the LocARNA package.

CARNA - Constraint-based alignment of RNA Ensembles. CARNA supports many non-standard alignment cases like pseudoknots and multiple stable structures. The tool is available on Github. Moreover, there is a CARNA web server.

CTE-Alignment - Efficient Sequence Alignment with Side Constraints by Cluster Tree Elimination

LSSA - Local Sequence Structure Alignment. Supports structure-local alignment of RNAs with known input structure. C++ implementation for my paper Local Sequence-Structure Motifs in RNA

PSP - Protein structure prediction in HP-type models (using Constraint Programming). The original software, written for Mozart/Oz in the course of my Master's Thesis, is superseeded by the C++/Gecode implementation CPSP Tools of Martin Mann.