How to reach Ecole Polytechnique
Public Transportations: special bus.
Recall that a Bus is planned between Paris (see Practical Information and especially PDF FILE (14th district downtown Paris at the South on the left bank of the Seine river)) to the site (Ecole Polytechnique): See Program for schedule.
Public Transportations:
From Paris airports to RER B:

From Charles de Gaule (CDG) Airport: From airport CDG terminal 1 or 3, take the special bus/train that brings you to the RER B station. From airport CDG terminal 2, walk directly to the RER B station.
From Orly airport:
Take the train Orlyval to Antony. This is a RER B station.

Once in a RER B station:
INDICATIONS WITH PICTURES for coming to Ecole Polytechique from a RER B station to Ecole Polytechnique.
In you prefer a written description:
Take any train/RER going in the direction Saint-Remy-les-Chevreuses (South) and get off at either Massy-Palaiseau (= Recommended Option 1) or Lozere (= Option 2). Be careful since not every train that goes to the end-point St Remy-LaChevreuse stops at Lozere or Massy-Palaiseau. Please make sure to check the overhead board in your RER station to confirm the stations.
RECOMMENDED Option 1 (= From Massy Palaiseau to Ecole Polytechnique): get off at Massy-Palaiseau and take the bus Albatrans number 91-06 to get off at stop "(Polytechnique) Lozere" winter time table summer time table How to get these files

'
Option 2 (= From Lozere to Ecole Polytechnique): get off at Lozere and follow a path with stairs going uphill to the Ecole Polytechnique. You will find signs easily. This takes about 15 minutes but beware it can be tiring if you carry luggage with you.
By car
Plan (click to enlarge):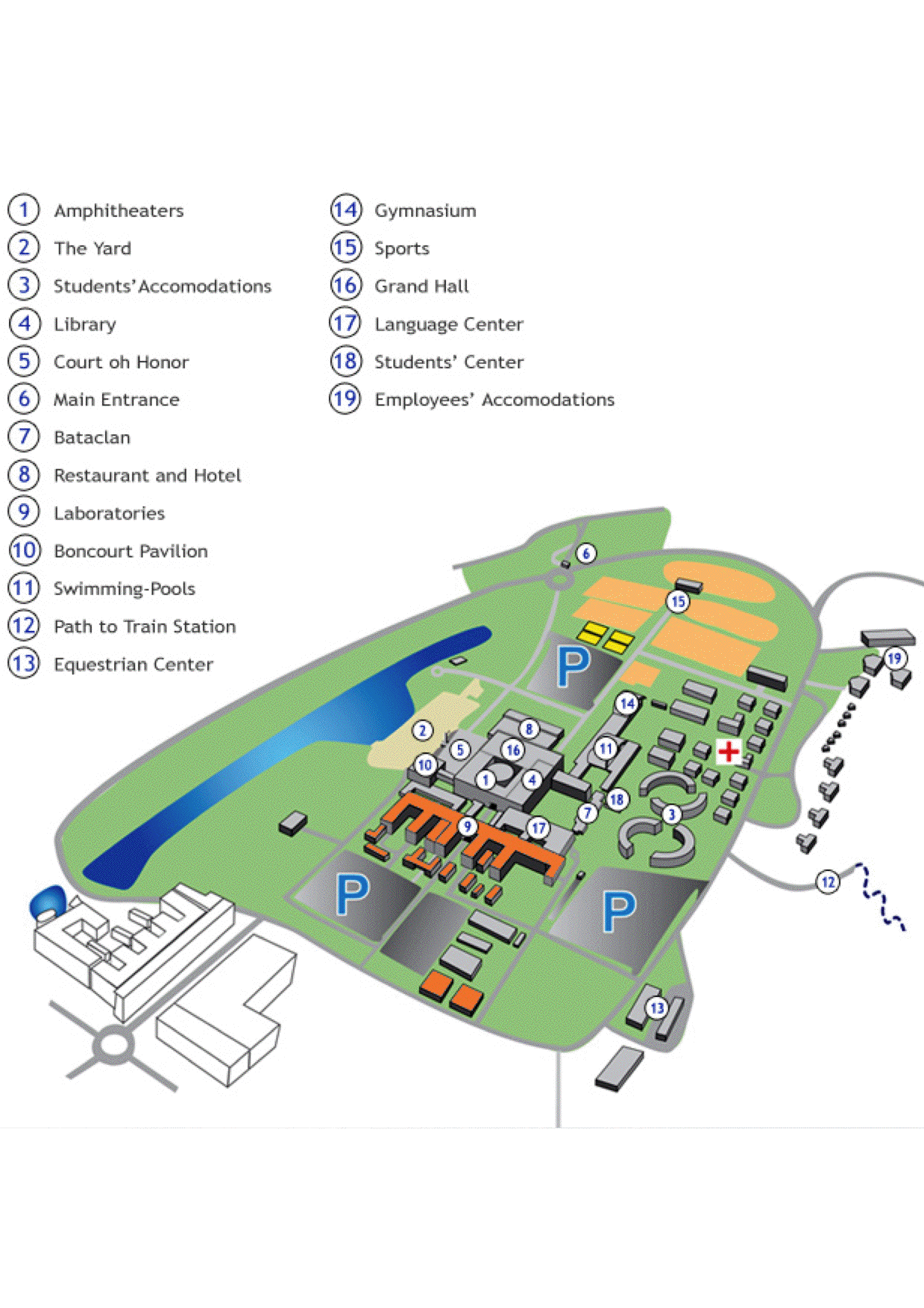 Alternative instructions