Daniel Augot's Home Page
Redirection
This web page is now maintened here
Myself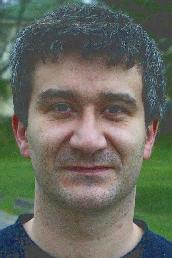 Topics of interest and research
Decoding of error correcting codes.

Classical decoding of algebraic codes (Reed-Solomon, cyclic codes, algebraic-geometry codes)
Decoding above the error decoding capability.

Cryptography and algebraic curves.
Computer algebra : Axiom, Aldor, FoCal, Mathemagix.
Documents difficult to find Current students Former students Evangelisation

Introduction à l'algorithme de Sudan sur les codes de Reed-Solomon, (la gazette des mathématiciens, numéro 98, Octobre 2003). English translation in the European Mathematical Society Newsletter (Mars 2004)
Introduction aux corps finis dans Axiom (trés vieux : 1995).
Last modified: December, 25th 2012.