Corsica and the GR20
June 2002 Hike summary
---
North of Vizzavona -- an inauspiceous beginning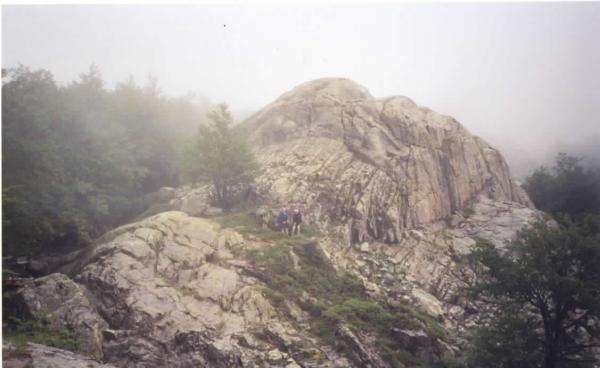 ---
From left to right: Rick, Claire, Jess, Neal. They look happy!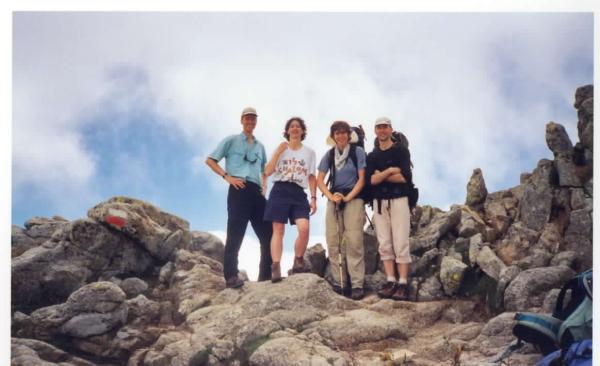 ---
Rick has made it to the top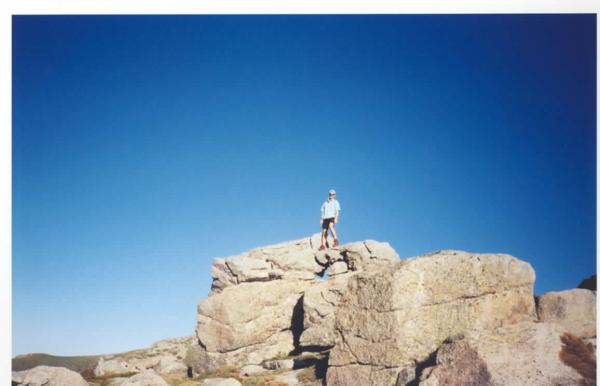 ---
Claire is pensive. Where do we go next?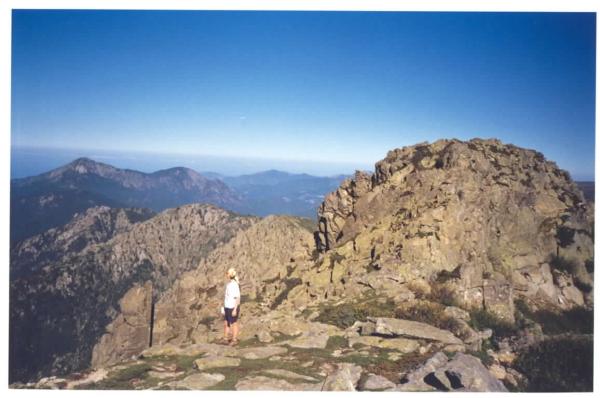 ---
Alpine variant from Onda to Petra Piana. Rick likes nothing better than a little excitement.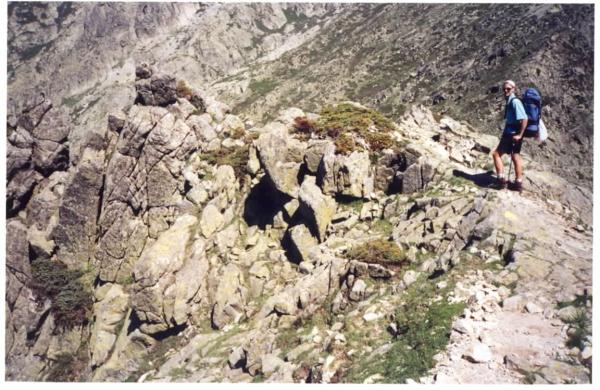 ---
Refuge of Petra Piana.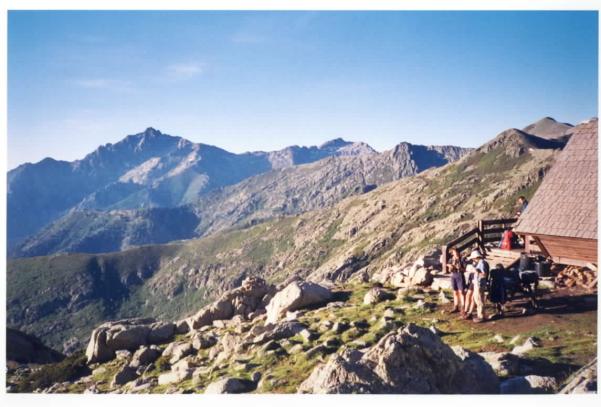 ---
Rick and Neal are behind Jess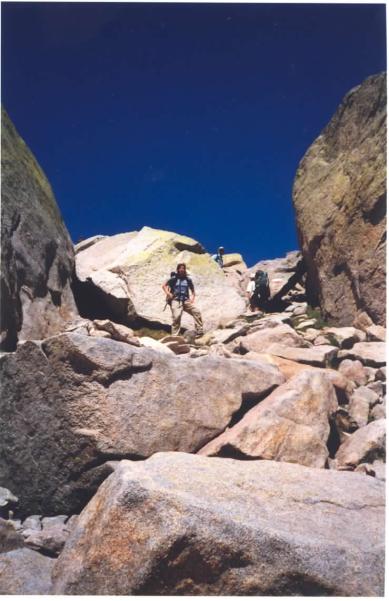 ---
Lac de Crenu, far from the madding crowd.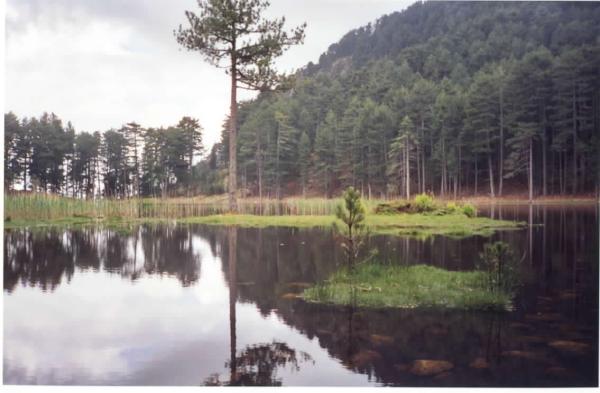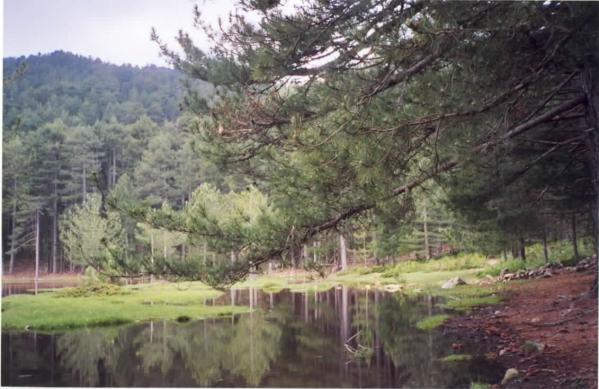 ---
Jess is approaching: everybody beware!!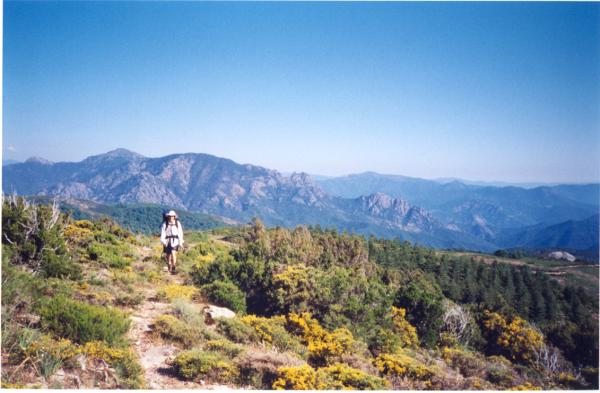 ---
Sunset over the ocean from Marignana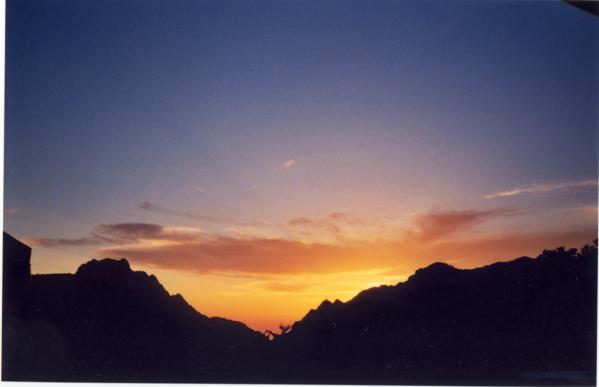 ---
The angel and the demon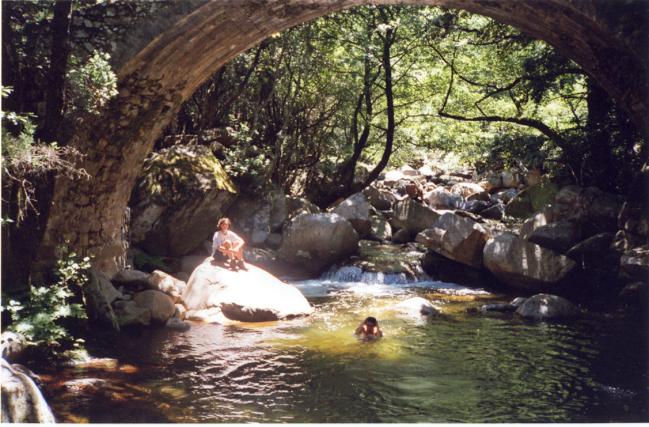 ---
Left to right: Claire, Neal, Jess.
A cold bath will do you good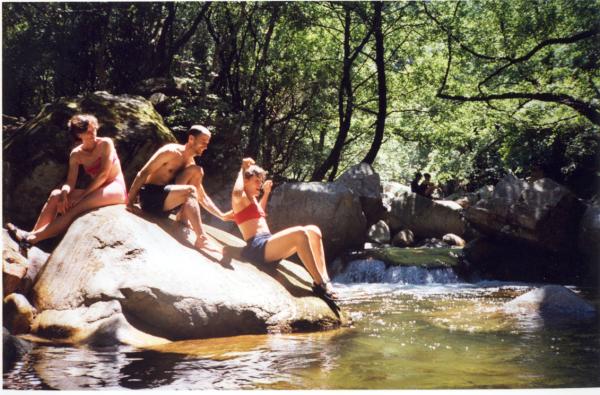 ---
Genovese bridge on trail towards Ota/Porto